Title
Other Form of Name
Collins, Albert, 1932-1993
Preview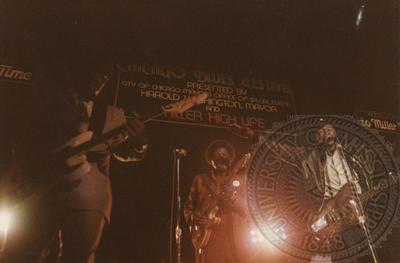 Identifier
collins_albert_046
Disclaimer
Some of the images and language that appear in the digital collections depict prejudices that are not condoned by the University of Mississippi. This content is being presented as historical documentation to aid in the understanding of both American history and the history of the University of Mississippi. The University Creed speaks to our current deeply held values, and the availability of this content should not be taken as an endorsement of previous attitudes or behavior.
Description
Chicago Blues Festival; (L to R) Johnny Copeland, Albert Collins, and Gatemouth Brown
Subject Headings (Library of Congress)
Blues (Music); Blues musicians; Blues musicians -- Pictorial works
Relational Format
photograph
Original Format
color photographs
Rights
In copyright. For permission to duplicate, repost, or otherwise re-use these images, please contact the Blues Archive.