---
On view is a small portion of material from the collection of the late Oxford resident and beloved bohemian, Ron Shapiro. Affectionately known as "Ronzo", Shapiro was born in St. Louis, Missouri and made his way to Oxford after his military service during the Vietnam War. He was running a movie theater in Wyoming, when a girlfriend attending the University of Mississippi convinced him to move to Oxford in the 1970s.
A champion of the arts, Shapiro took it upon himself to provide an alternative entertainment option to the existing mainstream cinema. He found an old building, renovated it, and created the Hoka Theater, showing independent films until it closed in 1997. Many of the items on display appeared on the walls of the Hoka.
---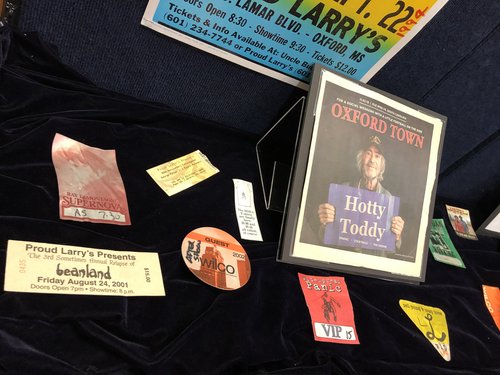 Assorted ephemera from the Ron Shapiro collection includes ticket stubs and VIP credentials from concerts.
Shapiro appeared on the cover of Oxford Town on November 3, 2018.
---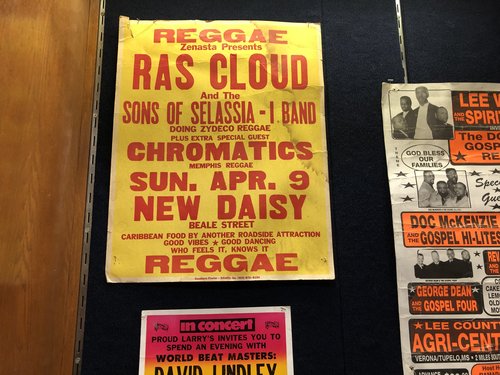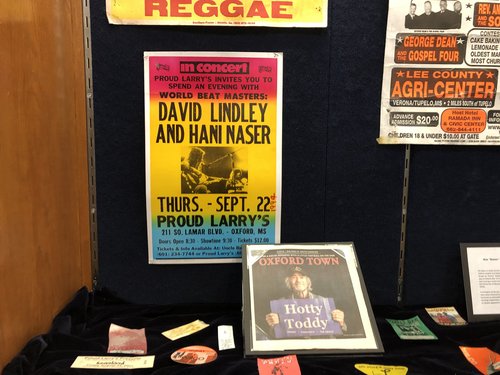 ---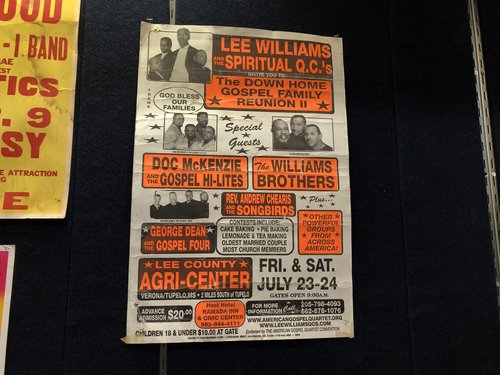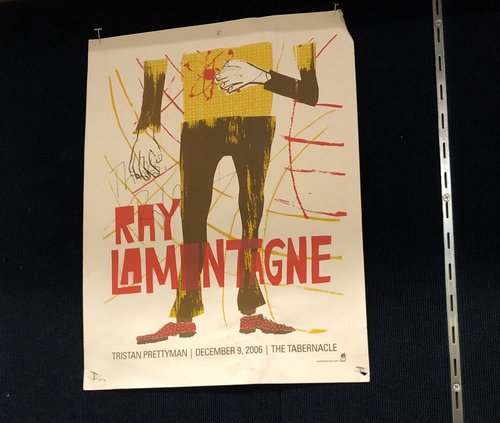 ---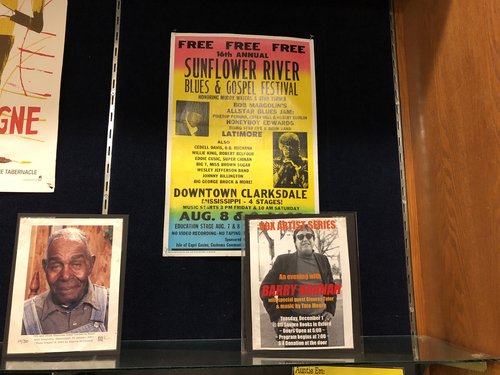 (L to R:) head shot of fife and drum musician Othar Turner (2003); poster for 16th annual Sunflower River Blues and Gospel Festival honoring Muddy Waters and Otha Turner, Clarksdale MS, August 8-9, 2003; flier for Vox Artist Series: An Evening with Barry Hannah with special guest Glenray Tutor and music by Tate Moore. Tuesday, December 1 [2009] @ Off Square Books in Oxford. Doors open at 6:00, Program begins at 7:00, $4.00 donation at the door.
---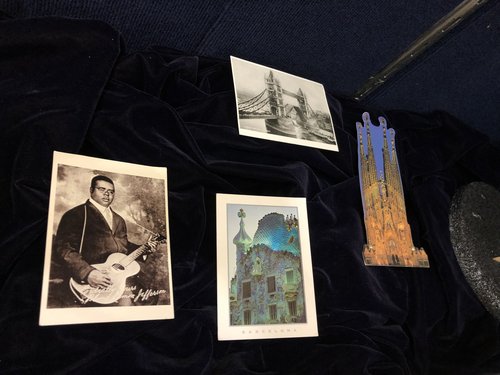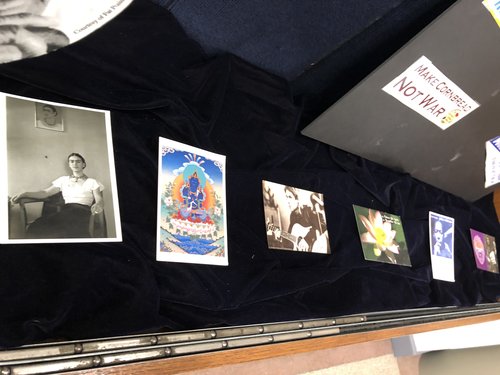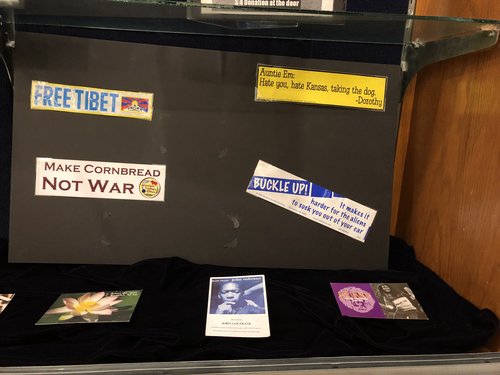 ---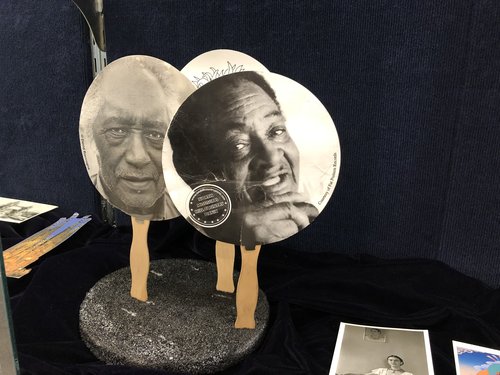 Paper hand fans provided by Fat Possum Records for the North Mississippi Hill County Picnic, year unknown
(L to R) R. L. Burnside, Junior Kimbrough