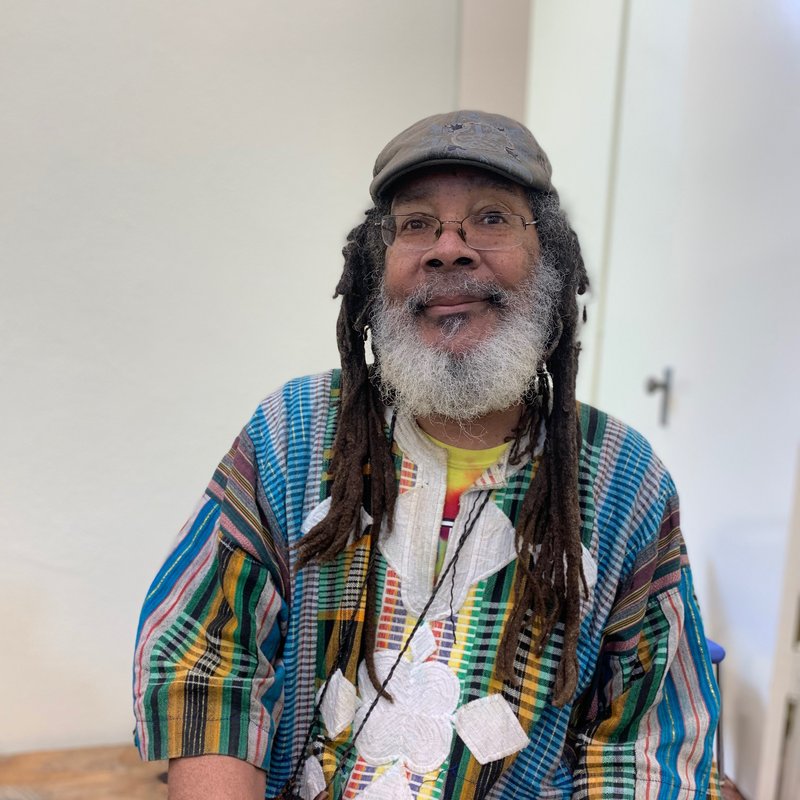 ---
Charles "Wsir" Johnson (1952 – 2021) embodied the spirit of creativity. A Mississippi musician and folk artist, Wsir was always learning new musical styles or pottery techniques wherever he moved from North Carolina to California and back again, where he spent his last years in Okolona, Mississippi. He also got into filmmaking, documenting the Shake Rag community of Tupelo, in his 2003 film Blue Suede Shoes in the Hood, which won the Biloxi film festival's best documentary. He led and participated in many drum workshops and performances, and later in life became very interested in West African string instruments.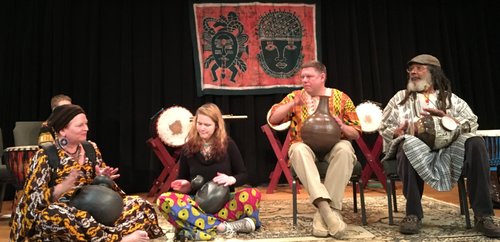 Bonnie Renfroe, Ada Fulgham, Bob Damm, Wsir Johnson*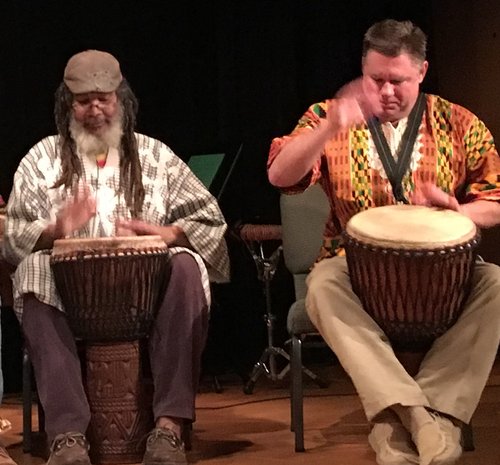 Wsir Johnson and Bob Damm*
(* Photos courtesy of Dr. Robert Damm, Director of Music Education Partnerships, World Music, African American Music at Mississippi State University.)
A strong African influence runs through all his visual and musical artistic expressions, as evidenced in his creations displayed here. He built all of the instruments in this exhibit, using both traditional techniques as well as improvising with found objects. From the highly decorative udu drum, to the harp-like kora and bolon, which use traditional gourds for the bodies, to the mbira/kalimba (thumb piano), which he fashioned from half of a classroom globe, Wsir created with whatever he could find. He even created his own woodwind instruments with ceramic bodies affixed to saxophone mouthpieces. He called the two-stringed guitar instrument his cuckoo clock guitar, using wood from Germany's Black Forest.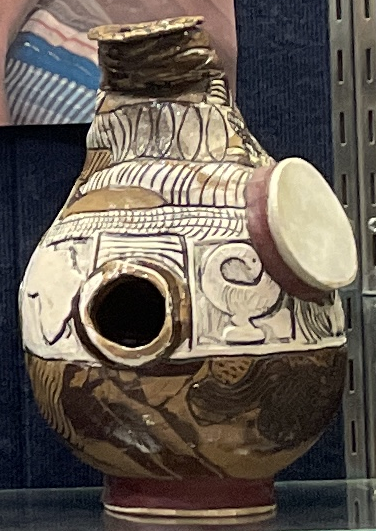 Udu drum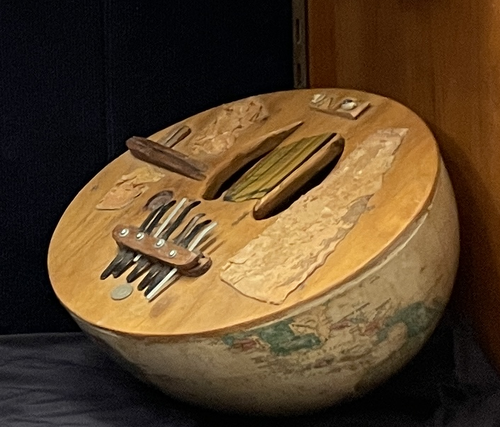 Mbira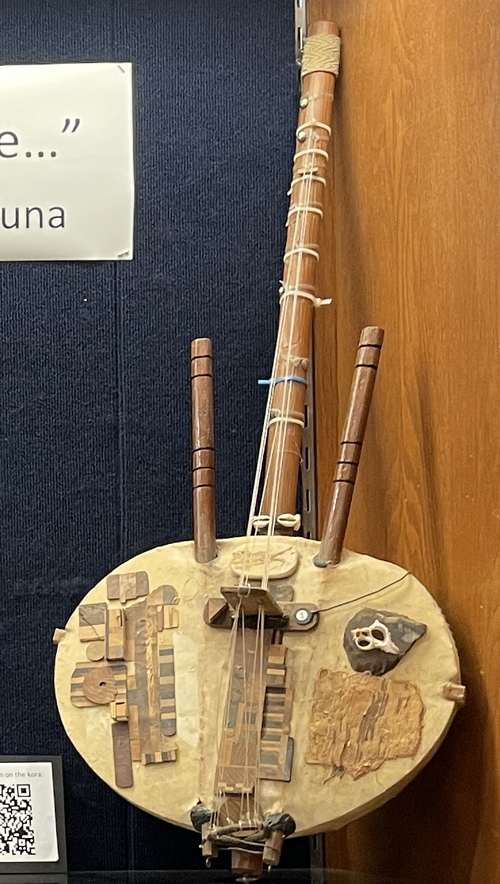 Kora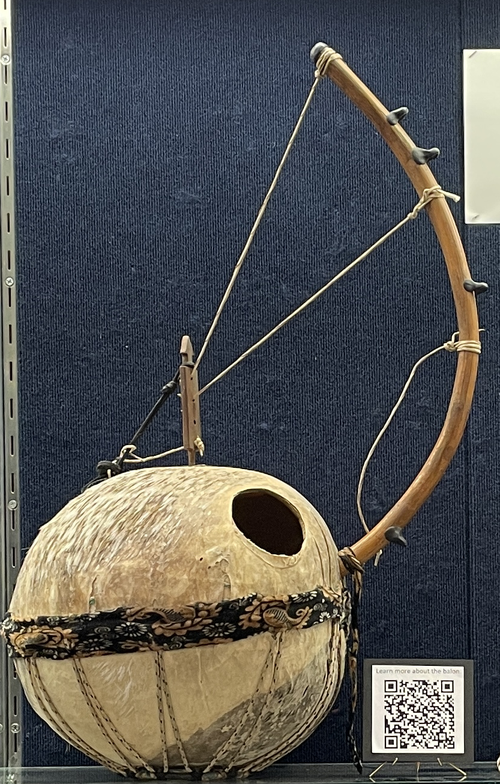 Bolon

Flute-like instrument
Woodwinds

Two-stringed Cuckoo Clock Guitar
---
"Creativity is Wsir's genre. . . " -- Sandile Ikemfuna
---
The physical exhibit also includes examples of African-inspired pottery: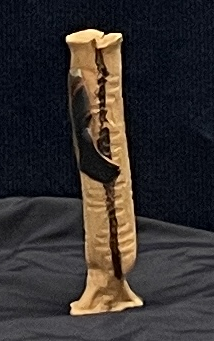 ---
---
About West African instruments:
bolon, blog post by Chris Sylla for The Gambia Experience, 28 Sept. 2017
kora, segment produced by CBS News for 60 Minutes Overtime