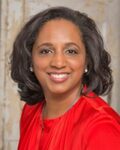 Title
Teaching the Truth: Race and Slavery in the Modern Classroom
Description
Dr. Daina Ramey Berry will discuss her findings at 6 p.m. Tuesday (Sept. 13), during this year's Gilder-Jordan Lecture in Southern Studies at the University of Mississippi. Her lecture, "Teaching the Truth: Race and Slavery in the Modern Classroom," is free and open to the public in Nutt Auditorium.
Berry is the author of six books, including The Price for their Pound of Flesh: The Value of the Enslaved, from Womb to Grave, in the Building of a Nation (Beacon Press, 2017).
She is the Michael Douglas Dean of Humanities and Fine Arts at the University of California at Santa Barbara. She previously was the Oliver H. Radkey Regents Professor of History and chair of the history department at the University of Texas, where she also served as associate dean of the Graduate School.
Besides her work as a university administrator and internationally recognized scholar of slavery, Berry is one of the most sought-after consultants for public-facing projects offered by museums, historical sites, K-12 educational initiatives, syndicated radio programs, online podcasts and public television.
Berry completed her bachelor's, master's and doctoral degrees in African American studies and U.S. history at the University of California at Los Angeles. She is a scholar of the enslaved and a specialist on gender and slavery as well as Black women's history in the United States.
Publication Date
9-13-2022
Relational Format
presentation
Recommended Citation
Berry, Daina Ramey, "Teaching the Truth: Race and Slavery in the Modern Classroom" (2022). Gilder-Jordan Lecture in Southern Cultural History. 1.
https://egrove.olemiss.edu/gilder-jordan/1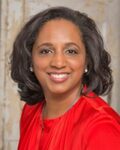 COinS