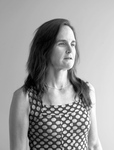 Title
So the Whole World Can See: Documentary Photography and Film in the Civil Rights Era
Description
Grace Elizabeth Hale will present "'So the Whole World Can See': Documentary Photography and Film in the Civil Rights Era" at 7:30 p.m. Wednesday (Oct. 10) in Nutt Auditorium. The lecture, which is free and open to the public, is sponsored by the UM Center for the Study of Southern Culture, along with partners from the UM African-American studies program, Center for Civil War Research and the Department of History.
This year's lecture is also part of the university's commemoration of the 50th anniversary of its integration.
Hale is professor of history and American studies at the University of Virginia, and her research focuses on 20th century U.S. cultural history, history of the South, documentary film studies and sound studies. She is author of 2011's A Nation of Outsiders: How the White Middle-Class Fell in Love with Rebellion in Postwar America (New York: Oxford University Press) as well as Making Whiteness: The Culture of Segregation in the South, 1890-1940 (New York: Vintage, 1999).
Publication Date
10-10-2012
Relational Format
presentation
Recommended Citation
Hale, Grace Elizabeth and Ownby, Ted, "So the Whole World Can See: Documentary Photography and Film in the Civil Rights Era" (2012). Gilder-Jordan Lecture in Southern Cultural History. 11.
https://egrove.olemiss.edu/gilder-jordan/11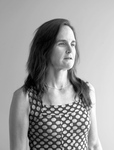 COinS