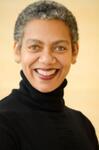 Title
Concrete Demands: The Search for Black Power, Then and Now
Description
Dr. Rhonda Y. Williams of Vanderbilt University delivered the 2017 Gilder-Jordan Lecture in Southern Cultural History titled "Concrete Demands: The Search for Black Power, Then and Now" on Wednesday, September 6, 2017 on the University of Mississippi campus.
Dr. Williams is the John L. Seigenthaler Professor in American History at Vanderbilt University. She is the Founder & inaugural Director of the Social Justice Institute at Case Western Reserve University, as well as the Founder & inaugural Director of the Case Western Postdoctoral Fellowship in African American Studies.
The author of Concrete Demands: The Search for Black Power in the 20th Century (2015) and the award-winning The Politics of Public Housing: Black Women's Struggles against Urban Inequality (2005). Williams has been honored by History News Network as a Top Young Historian; the Organization of American Historians as a Distinguished Lecturer; and is listed in the 2009 and 2015 editions of Who's Who in Black Cleveland. Williams is a recipient of an American Association of University Women Postdoctoral Fellowship and a former Harvard University W.E.B. Du Bois Institute Fellow. She is the co-editor of the recently launched book series, Justice, Power, and Politics, with the University of North Carolina Press and co-editor of Teaching the American Civil Rights Movement.
Her publications include articles on black power politics, the war on poverty, low-income black women's grassroots organizing, and urban and housing policy. Her research interests include the manifestations of race and gender inequality on urban space and policy, social movements, and illicit narcotics economies in the post-1940s United States.
Publication Date
9-6-2017
Relational Format
presentation
Recommended Citation
Williams, Rhonda Y. and Twitty, Anne, "Concrete Demands: The Search for Black Power, Then and Now" (2017). Gilder-Jordan Lecture in Southern Cultural History. 6.
https://egrove.olemiss.edu/gilder-jordan/6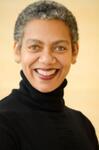 COinS