Preview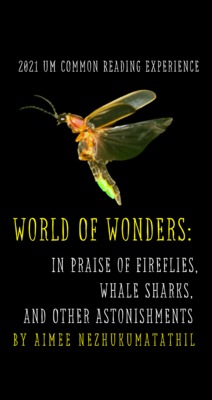 Description
A collection of poster-sized images to celebrate World of Wonders: In Praise of Fireflies, Whale Sharks, and Other Astonishments by Aimee Zezhukumatathil, which was selected as the UM Common Read for 2021-2022.
Zip file includes 13 images with selected text from the book, World of Wonders.
Learn more about the UM Common Reading Experience.
Relational Format
exhibit