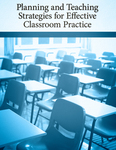 Description
Introduction to teaching strategies and models including direct instruction, discovery and inquiry, cooperative/collaborative learning, concept teaching in a developmental-constructivist context; attention to taxonomies for cognitive, affective, and psychomotor domains; reflection of classroom practices; curriculum design and planning; classroom management; evaluation and assessment; use of technology across the curriculum.
Publication Date
1-2-2023
Disciplines
Curriculum and Instruction | Teacher Education and Professional Development
Recommended Citation
University of Mississippi. School of Education. Department of Teacher Education, "Planning and Teaching Strategies for Effective Classroom Practice" (2023). Textbooks and Open Educational Resources. 3.
https://egrove.olemiss.edu/open/3
Creative Commons License


This work is licensed under a Creative Commons Attribution-Share Alike 4.0 International License.
Accessibility Status
Screen reader accessible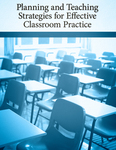 COinS