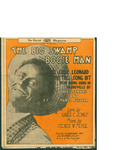 Preview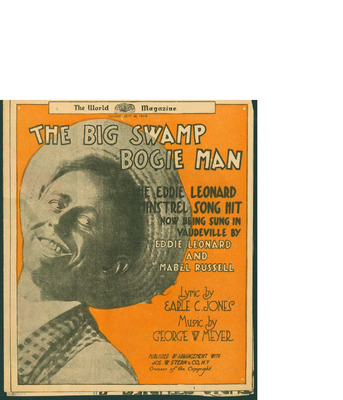 Description
Cover: The World Magazine, Sunday, Sept. 19, 1909; Publisher: Jos. W. Stern and Co. (New York)
Subject Headings (Library of Congress)
Songs -- United States -- 20th Century; Popular Music -- United States
Relational Format
music score
Original Collection
Sheldon Harris Collection (MUM00682), Archives and Special Collections, University of Mississippi Libraries
Finding Aid
Lyrics
Lyrics:
First verse
Way down in Lou'siana in de low lands, low, Where de swamp is dismal dark an' wet, Dar used to live a Bogie in de long ago, An' dey say dat he is down dar yet. So all you pickaninnies, playin' hookey from de school, Just remember bout de Bogie man, An' when you goes to swim, Best look out for him, For he'll surely catch you if he can.
Chorus
Oh! Oh! I think I hear him comin', Oh! Oh! it's time we should be runnin', Oh! Oh! For he is de Devil's right-hand man. Good Lordy! Oh! Oh! Now beat it quick my brothers, Oh! Oh! Just scoot for home an' mothers, beware, Take care of de big swamp Bogie man, Of de big swamp Bogie man.
Content Disclaimer
Some of the images and language that appear in the digital collections depict prejudices that are not condoned by the University of Mississippi. This content is being presented as historical documentation to aid in the understanding of both American history and the history of the University of Mississippi. The University Creed speaks to our current deeply held values, and the availability of this content should not be taken as an endorsement of previous attitudes or behavior.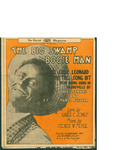 Included in
COinS