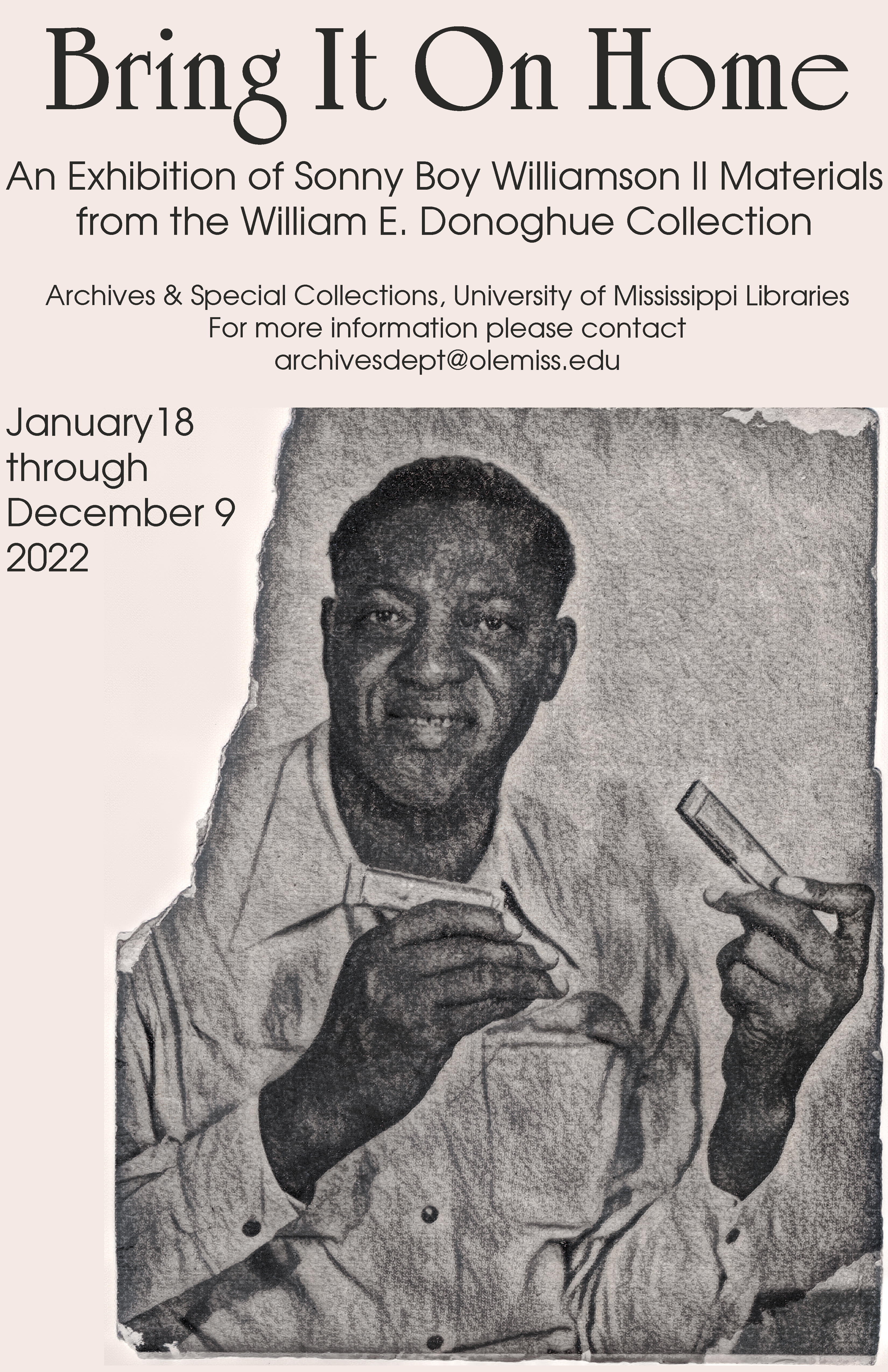 Preview
Description
Display case featuring 2 photos taken during the King Biscuit Time radio hour, a flour sack signed by numerous musicians, a plain flour sack, and a bag of Sonny Boy white corn meal featuring Sonny Boy Williamson's likeness.
Text: Beginning not long after Helena, Arkansas's KFFA first went on the air in November 1941, The King Biscuit Time radio program was born. Wanting to promote his performances over the radio, Sonny Boy Williamson convinced Interstate Grocer Company owner Max Moore to sponsor a radio program during the lunch hour on this new radio station. Seeing this as mutually beneficial, the 15-minute daily weekday program advertised the company's King Biscuit Flour as well as upcoming blues gigs.
Originally featuring Williamson and Robert Jr. Lockwood, the program's popularity led to the formation of the "King Biscuit Entertainers," featuring Williamson with Houston Stackhouse, Peck Curtis, Willie Love, Pinetop Perkins, and others. In 1947, the Interstate Grocer Company began using Sonny Boy Williamson's likeness on their bags of corn meal.
Top row: flour sacks from King Biscuit featuring the likeness of Sonny Boy Williamson. One has been signed by numerous Blues musicians; Bottom row: promotional photos of the King Biscuit Entertainers