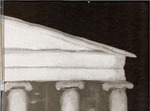 Title
Description
The Ole Miss Annual, 2020
Disclaimer
Some of the images and language that appear in the digital collections depict prejudices that are not condoned by the University of Mississippi. This content is being presented as historical documentation to aid in the understanding of both American history and the history of the University of Mississippi. The University Creed speaks to our current deeply held values, and the availability of this content should not be taken as an endorsement of previous attitudes or behavior.
Relational Format
archival material
Publisher
University of Mississippi. Student Media.
Rights
This item is for personal and research only. The copyright law of the United States (Title 17 United States Code) governs the making of reproductions of copyrighted material.
Recommended Citation
University of Mississippi, "The Ole Miss" (2020). The Ole Miss (1897-). 124.
https://egrove.olemiss.edu/yearbooks/124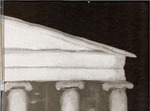 COinS