Preview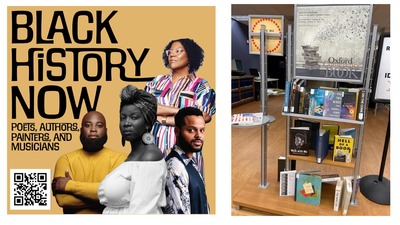 Description
This two-sided exhibit was displayed on the first floor of the J.D. Williams Library.
Black History Now featured titles by and/or about contemporary African-American "poets, painters, authors, and musicians."
2022 Oxford Conference for the Book included books by some of the authors scheduled to appear at the annual conference. See the full conference schedule here.
A list of titles appearing in each side of the exhibit is included under "Additional files".
Accessibility Status
Searchable text