Preview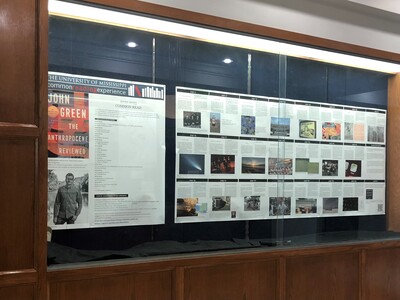 Description
Since the 2011-2012 school year, the Common Reading Experience brings students and faculty together around a single book, both in classroom discussions and public events.
Every first-year student receives a copy of the selected text at orientation sessions, and is challenged to finish it before the school year begins in August. Instructors from the Department of Writing and Rhetoric, First-year Experience, and others then utilize the text in their classes. The program aspires for an enriched sense of academic community through a communal reading of the text.
The selected text for 2022-2023 is The Anthropocene Reviewed by John Green, a collection of essays from his podcast of the same name. Green reviews different facets of the human-centered planet on a five-star scale—from the QWERTY keyboard and sunsets to Canada geese and Penguins of Madagascar -- and their impact on the anthropocene, our "current geologic age, in which humans have profoundly reshaped the planet and its biodiversity."
Accessibility Status
Searchable text