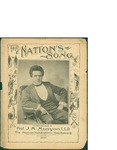 Preview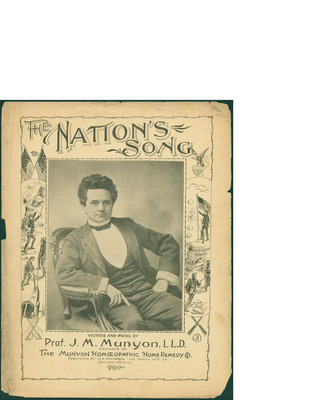 Description
Cover: scenes of patriotic drawings, in the middle a photo inset of; Publisher: M.D. Swisher (Philadelphia)
Subject Headings (Library of Congress)
Songs -- United States -- 19th Century; Songs --United States -- 20th Century; Popular Music -- United States
Relational Format
music score
Original Collection
Sheldon Harris Collection (MUM00682), Archives and Special Collections, University of Mississippi Libraries
Finding Aid
Lyrics
Lyrics:
First verse
Freemen, awake to duty's call! Assert your rights, defend your all. Our starry flag shall ever be, The emblem of sweet liberty; Let ev'ry nation, near and far, Revere each stripe, salute each star, Revere each stripe, Salute each star.
Second verse
Shall we bequeath to children dear Great Freedom's strength, or minions fear? Shall mothers blush to hear our name, And daughters weep at our fell shame? Or, shall we strike with freemen's might, And thus protect our country's right, And thus protect our country's right?Third verse - The ballot is our weapon strong, The friend of right, the foe of wrong, And he, who spurns this sacred trust, Enslaves himself to greed and lust, And yields his heritage to foes, And bends the knee to despot blows, And bends the knee to despot blows.Fourth verse - No kingly crown, no tyrant hand Shall ever rule in this fair land. Almighty God! to Thee we bow, And all our strenth to Thee we vow, Let Justice reign, Let Peace abide,
Content Disclaimer
The derogatory terms, images, and ideas that appear in some of this sheet music are not condoned by the University of Mississippi. They do represent the attitudes of a number of Americans at the times the songs were published. As such, it is hoped that the sheet music in this collection can aid students of music, history, and other disciplines to better understand popular American music and racial stereotypes from the 19th- and early 20th-centuries.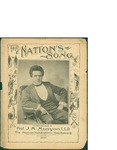 Included in
COinS