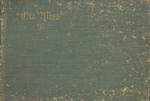 Description
The Ole Miss Annual 1897
Note: The collection of James E. Edmonds, the illustrator of the first Ole Miss Annual, includes letters written home while he was a student at UM. Topics include: University affairs -- professors, students, fraternities, athletics, course work and, of course, production of the yearbooks -- local events of interest, such as an outbreak of typhoid fever at Union Female College, and both national and international issues. He writes of the 1896 election and local reaction to the defeat of William Jennings Bryan, whom he supported, and he writes passionately of the oncoming of the Spanish-American War.
Disclaimer
Some of the images and language that appear in the digital collections depict prejudices that are not condoned by the University of Mississippi. This content is being presented as historical documentation to aid in the understanding of both American history and the history of the University of Mississippi. The University Creed speaks to our current deeply held values, and the availability of this content should not be taken as an endorsement of previous attitudes or behavior.
Publisher
University of Mississippi. Student Media.
Keywords
University of Mississippi -- History; University of Mississippi -- Students; College yearbooks -- Mississippi -- Oxford; Universities and colleges -- Mississippi -- Oxford
Rights
This item is in the public domain.
Recommended Citation
University of Mississippi, "The Ole Miss" (1897). The Ole Miss (1897-). 1.
https://egrove.olemiss.edu/yearbooks/1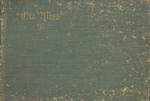 COinS