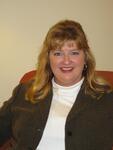 Title
Description
Beverly Girard is a licensed and registered dietitian with almost 35 years of experience in school and clinical nutrition. She holds a bachelor's degree in Nutrition in Business from Purdue University, a master's in Dietetics and Nutrition from Florida International University, an MBA from Nova University, a graduate certificate in Social Marketing from the University of South Florida, and a PhD in Curriculum and Instruction from the University of South Florida.
Dr. Girard is the Director of Food and Nutrition Services in Sarasota County, Florida, a district of 42,000 students with a budget exceeding $18 million annually. She directs nearly 400 employees at 50 base schools, satellite schools, and charter schools. She oversees summer feeding programs and feeding for emergency shelters. Sarasota County Schools is a District of Excellence with 30 Healthier US School Challenge Schools.
She is an active member in professional organizations including the Alliance for School Food Service Leadership, School Nutrition Association, and the Academy of Nutrition and Dietetics. Dr. Girard has extensive experience as a speaker and instructor. She has numerous published articles and serves as an editorial reviewer for several journals. She is a certified School Nutrition Specialist, ServSafe instructor, and consultant trainer for the Institute of Child Nutrition.
Publication Date
3-6-2011
Relational Format
Transcript
Keywords
Child Nutrition, School Feeding
Disciplines
Food Science | Other Education | Teacher Education and Professional Development
Recommended Citation
Girard, Beverly and Institute of Child Nutrition, "Beverly Girard" (2011). Oral History Project (all interviews). 62.
https://egrove.olemiss.edu/icn_ohistories/62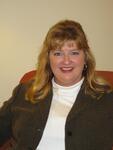 COinS